... Estonian Forgers ...
Victor Salemann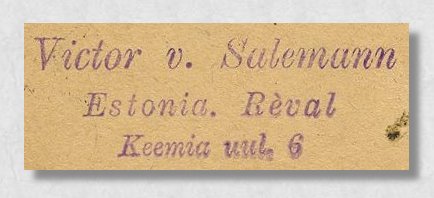 In the 1920's a stamp dealer with the name of Victor Salemann operated from Reval. So far, I have not been able to find any information about him or his business activites except a substantial number of fake Estonian air mail covers addressed to his name. At first, I thought Salemann was a collector who had just made a number of souvenir or favour cancelled covers for himself, but the PS card below proves that he also was a stamp dealer. I do not know whether he included the fake covers in his offerings.
26 August 1921

Dear Sir,

I can propos you series of new Russian stamps. 1 roubl, 3 1/2 roubles, 5 roubles, 7 roubles and 10 roubles = 5 copies in each series for 1 dollar for 3 complete series and - series in 9 different ..... - six series - for 1 dollar -
Payment in advance in registered letter
Yours truly V. Salemann
Note that the card is sent to the American collector Reginal P. Brock in New York. Another cover to him is shown on the 1923 air mail cover page.
---
Several samples of Salemanns fake covers are shown on the pages of Estonian air mail covers from 1920 and 1923, respectively. On this page I only include a couple of samples...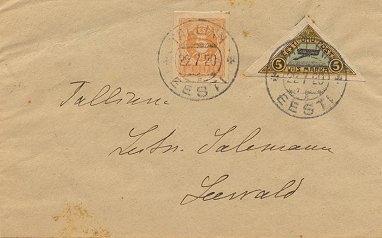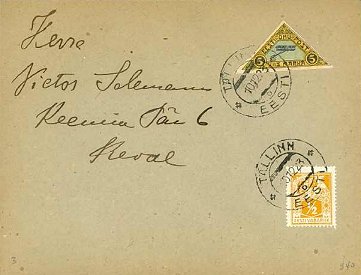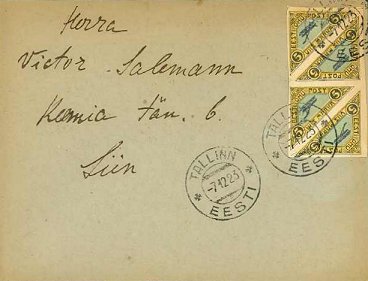 ---